Youth performance group in DanseKapellet
We are looking forward to dance again, 6 Saturdays this coming autumn with our youngsters. We start out the 3.rd of September. All young people who love to dance, are welcome. We dance and researse for a performance, which will be shown on December 17.th, 2022.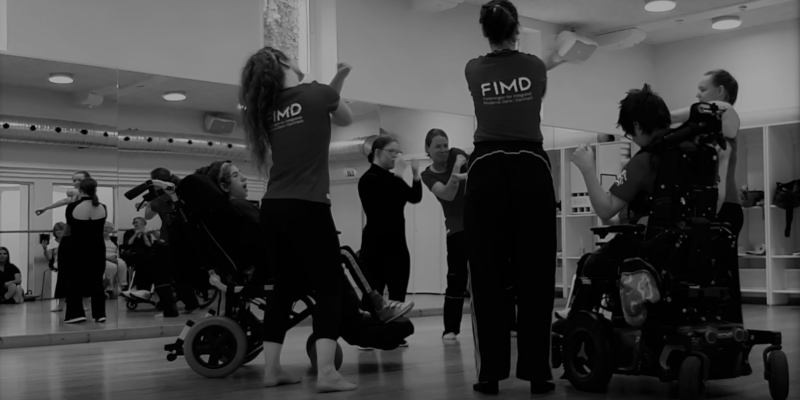 Instructors: Katrine Johnsen & Sandie Tange
DATE AND TIME: Saturdays: 3/9, 24/9, 15/10, 5/11, 26/11 og 17/12. 11.00-13.30 o'clock
Place: Dansekapellet, Bispebjerg Torv 1, 2400 Copenhagen NV., Studio 2
PRICE: 1.000 kr. for members/1.100 kr. for none-members for 6 days instruction and a finishing performance.
Age: 14 to 24 years
Instructors: Sandie Tange & Katrine Johnsen.
CONTACT AND QUESTIONS: Janne — 30 20 85 99/ Mail: integrateddanceexplorations@gmail.com
Subscription: kasserer@integrateddance.dk

In 2019 FIMD created a Youth Performanceteam.
We invite curious participants into a world where differences meet and creativity is allowed to flow.
This team is for anyone who wants to dance and move. Integrated dance is for everybody.
Here, the joy of dancing is in the spotlight. Our teachers create the conditions for exploring personal creativity and movement.
Dancing, among others, strengthens motor skills and bodily comprehension.
In our classes, every movement is welcomed as beautiful and valuable.
During the season, we will e.g. focus on relations as a means of creating equality, community, flow and development.
We are looking forward to the opportunity to dance with you.
Welcome