Integrated dance Workshops, Free dance & Integrated Yoga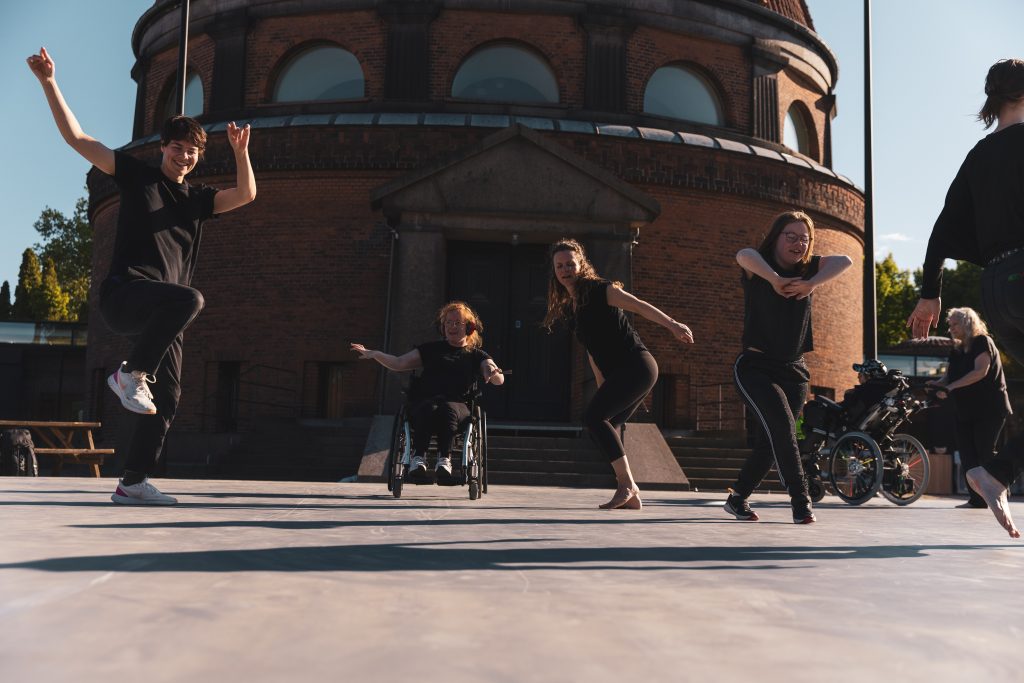 Photo: Bahadir Badi Berber

Welcome to another two Open Workshop, this autumn season
with Kathryn Ricketts & Paulina Rewucka

Guided Intuitive Dance, autumn season:
Wednesdays, 15.50-16.50 pm, start 9.th of August 2023
Prise: 150 dkr. per session/free for 'Active members'
Age: 15 år years and up
Place: Studio 2

Integrated Yoga with Katrine Johnsen
Saturdays; 2.nd + 23.rd of September, 14.th of October, 4.th + 25.th of November & 9.th of December, at 9.30-11.00 AM
Prise: 150 dkr. per session/
Age: 16 år years and up
Place: Studio 2
Find us at DanseKapellet, Copenhagens Dance-& Movement House, in Bispebjerg Torv 1, 2400 Copenhagen NV.
DanseKappellet is disability friendly and wheelchair accessible and is easy to get to by car, train, bus, on bike or in a wheelchair.
Remember to subscribe by calling: 30 20 85 99 or emailing: janne@integrateddance.dk
Do keep an eye on our events via Facebook (events are cancelled if less than 5 participants subscribe).
IMPORTANT INFORMATION:
PA's of people with disabilities are given the opportunity to participate in workshops for free, though subscription is mandatory. If you have special needs, it's important that you contact us prior to a workshop, so we're prepared and can create a safe space for you.
*Dress code: Moving friendly.
*Remember to bring your water bottle.
We're looking forward to dancing with you!
Film clip from workshop in the Spring of 2018 (video x 4)
Testimonials:
Jerry: "Dancing opens up the heart! During warm-up, I got in contact with a little greif, that I couldn't move as I pictured it in my head. But when we went down to the floor in an exercise, I had a sense of freedom, because I don't have to concentrate on keeping my balance. I love to play and learn in this way."
Sigrid: "It's lovly spending some hours in my body, instead of always being up in my head."
Søs: "I was afraid that I would be in pain the morning after the workshop, because I really gave it my fullest. But I only found a lightness in my body, and that was a lovely feeling."
Cath: "Beauty emerges, when an artistic process and a social experience unite into a work – When the two don't have to be separated."
Tina: " I was feeling confused and off when I arrived. Now, I feel like a completely new person."
These testimonials are given from both core-participants of FIMD and from sporadic workshop-participants.